What is Enterprise Content Management?
Traditionally, Enterprise Content Management (ECM) was confined to the back office, kept as an unstructured - way to manage a myriad of content. However, over the past few years, ECM has seen a shift towards a more interactive role in the business.
Paper is nearing extinction as digitization becomes the new normal. Machine learning, cloud technology, and mobile capability present new opportunities for the business, and there are new types of content - video, audio, social - that blur the lines of traditional ECM.
Why choose Wahmi for
Enterprise Content Management
Critical roles of Enterprise content management tools
Reducing storage costs by allowing you to store exactly what you need and getting rid of what you don't.
Reducing operating costs through reduced storage costs and by improved workflows that comes from moving materials to electronic formats.
Increasing customer satisfaction by giving personnel easy access to the information customers need.
Improved decision-making processes, allowing organizations to cut costs, improve efficiencies, and seize opportunities in a timely manner.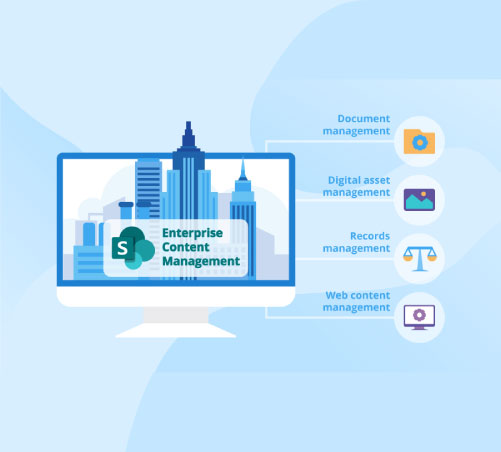 ECM Architecture Development
The ECM Architect will be responsible for the full system development lifecycle from requirements gathering through coding, testing and implementation of Solutions. The ECM Architect will work closely with clients and will demonstrate individual functional and professional knowledge to ensure work products and deliverables are of the highest caliber. They will apply project management expertise to identify, develop and implement techniques to improve engagement productivity, increase efficiencies, mitigate risks, resolve issues and optimize cost savings for clients, and to ensure that all deliverables project are created on time and within budget.
Migrating Data to ECM solution
There are many reasons why an organization may face a large ECM data migration. Most of the times companies start thinking of ECM data migration because they want to modernize workflows. Other times, this may be because of a recent acquisition, a part of a strategic effort, or a push to minimize expenses in maintaining old systems. Whatever the reason, a large ECM data migration is a daunting thought. And it often fails. These failures are usually the direct result of poor planning. This is why researching for available migration tools and processes is such a crucial part of ECM data migration. Here are some guidelines to help you plan a proper ECM data migration process.
STUDY THE SOURCE OF DATA
EXTRACT DATA AND METADATA
RECORDING OF AN AUDIT TRAIL
LOADING DOCUMENTS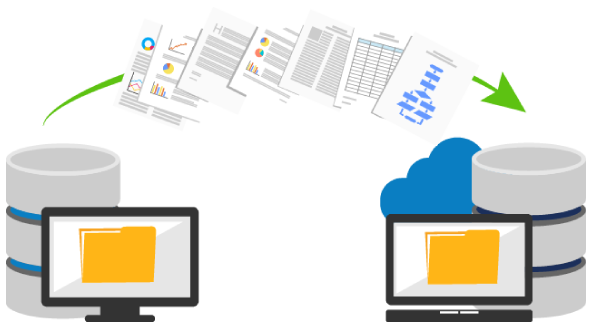 Transforming the digital customer experience
DESIGN. INNOVATE. CREATE.