What is
User Interface
Testing?
Why your web or mobile app needs UI Testing?
User Interface (UI) testing for web or mobile apps is to ensure the user's understanding and comfort with the interface. Due to rapid growth in technology our user's expectations also undergo a rapid change. Our expert testing professionals understand the growing demands of the user in terms of experiencing fast, easy as well as rich applications. Graphical User Interface(GUI) is what the user view on the screen. UI testing is the process of testing all visual indicators and graphical icons, such as menus, buttons, text boxes, colors, fonts, and more. Visual Design, Functionality, Usability, Performance and Compliance are the main aspects checked in UI testing. We follow GUI testing both manual and automatic. But due to manual testing limitations such as time & cost consuming and lot of programming we prefer automation testing for all possible aspects. Our UI testing services ensure a pleasant user experience irrespective of the software program used by the device.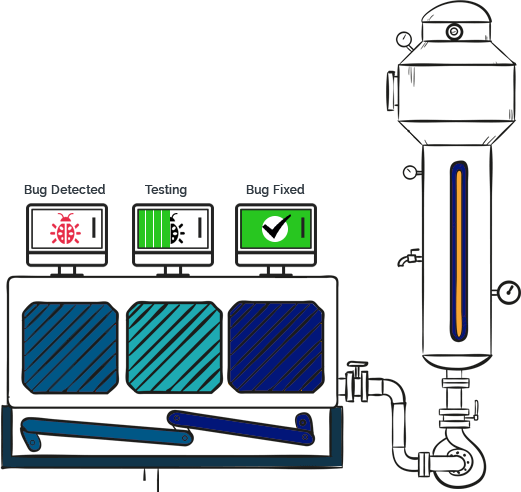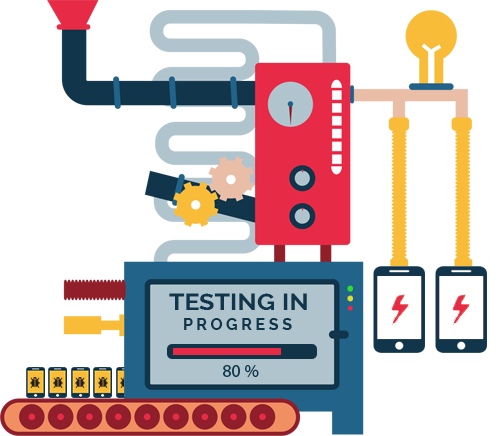 Our Core
Automation

UI/UX Testing

We employ the Automation UI testing services as it is an efficient and reliable method with more accurate results. Manual Testing is found not only prone to errors but also to have negative scenarios in time and money consuming. Our automation UI testing services are cost-effective and used as a replacement for manual testing. With automation testing, we test the functionality of the application with various scenarios and ensure consistency and also save time and cost. we deploy various Automation UI testing frameworks available in the market, but the most preferred and used tool is Selenium.

Functional automated UI testing.

Integration automated UI testing.

Developing a complete automated testing environment.

Developing and scheduling automated test jobs.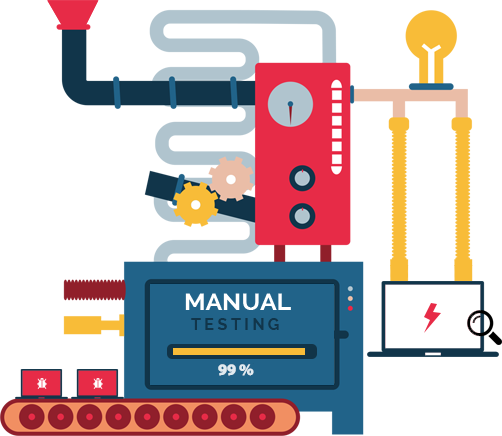 Our Core
Manual

UI/UX Testing

Manual Testing is one of the fundamental testing processes that enable you to develop and deploy a bug-free, high-performance application. It requires great effort and time but ensures bug-free software. The manual testing method is essential because 100% automation is not possible and is effective in case of interface testing, user acceptance testing, installation and error handling, usability testing, and security testing. Manual testing helps you to even identify minor errors that the automated testing process may miss to identify – and know that some minor errors can do significant damage in the long run.

Developing complete testing environments & sandboxes.

Unit module manual UI testing

Integrated system manual UI testing.

Developing test management workflow & reporting.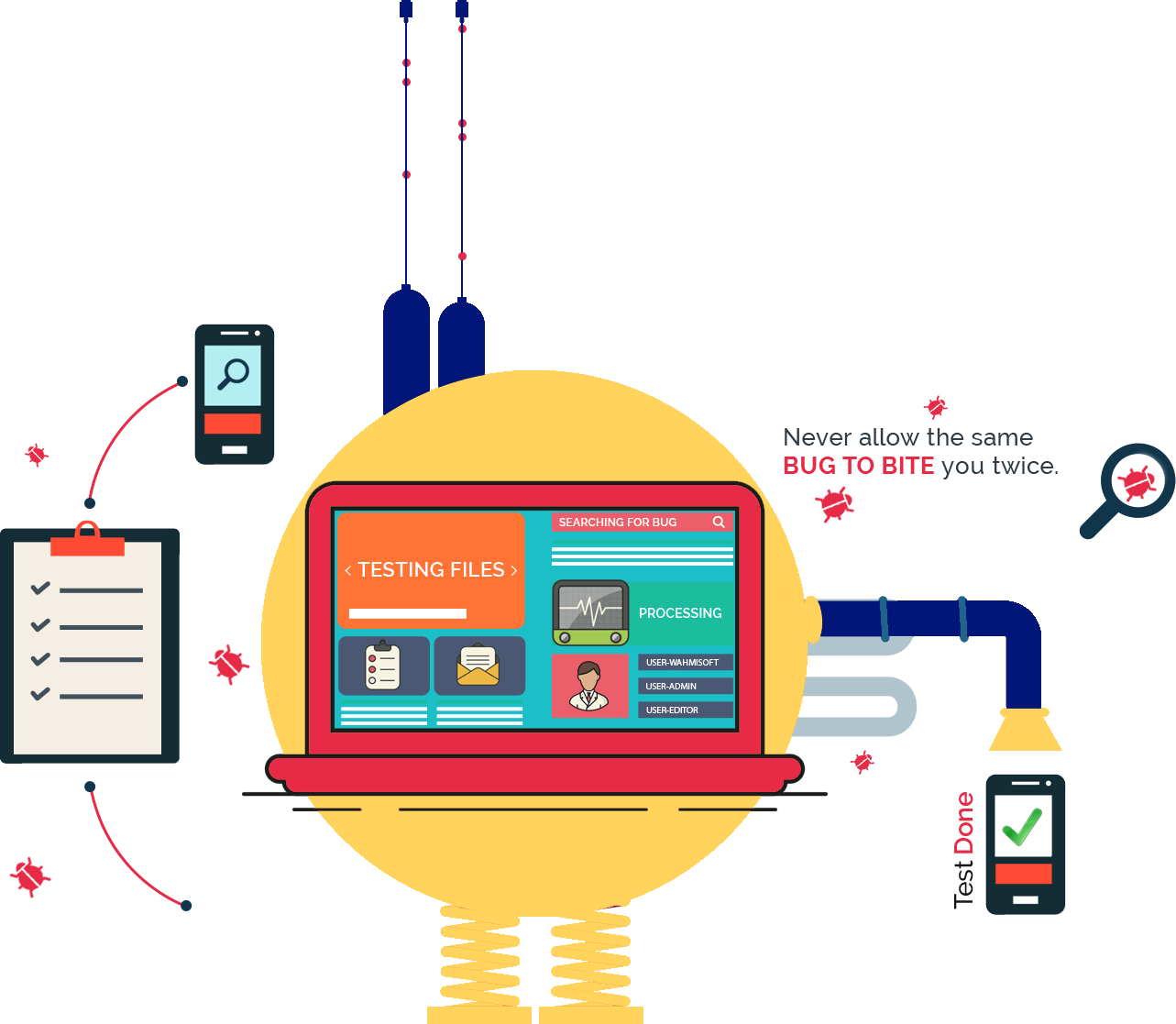 Web
Interface

Testing

Web application testing is adopted to test the web-hosted application. We ensure to test the interfaces and functionalities of the application before it is brought out to actual users. Web Testing is deployed to checks for functionality, usability, security, compatibility, the performance of the web application or website. Depending on the web testing requirements we deploy the testing techniques of the web application so that a user-friendly and effective website is delivered to our clients. Our web application testing services include
Test Development and implementation:
We develop and implement test cases via both automated and manual methods to ensure end-to-end User Interface and User Experience.
Business Logic Implementation:
We ensure whether the user interface and its visual elements conform to the business process workflows.
Test Management Solution:
Test management solutions are designed and implemented for both automated and manual testing.
User Interface Performance:
The UI performance is measured under different stress conditions using industry best practices and methods.
Our Core
Mobile

Interface Testing

A mobile user interface is the graphical touch-sensitive display on a smartphone or tablet, that provides user access device's apps and functions. Special consideration in Mobile UI design is screen size and touch screen controls so it is necessary to ensure usability, readability, and consistency in UI design. We are a team of technology evangelists and test anything under the Sun, even if that is a yet-to-be-launched prototype or the oldest model of a smartphone. The different types of test we follow for mobile devices:

Automated mobile UI testing using the latest tools.

User experience and time-per-action testing.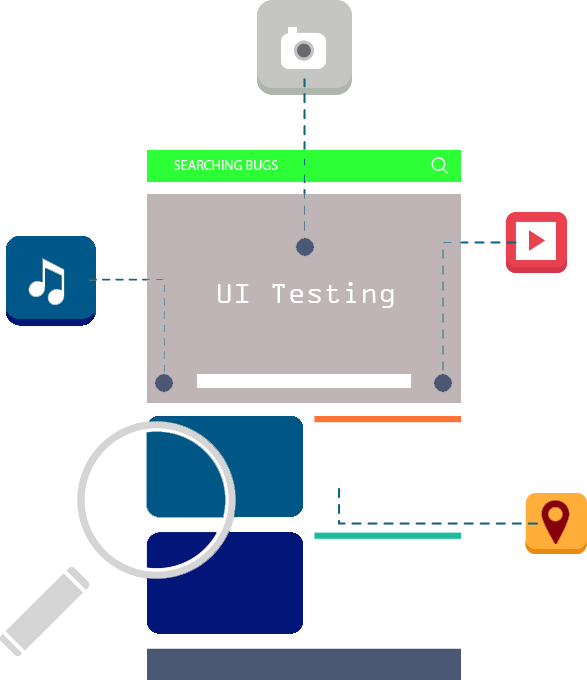 Transforming the digital customer experience
DESIGN. INNOVATE. CREATE.