What is
User Interface
Testing?
Why does your web or mobile app needs it?
User Interface (UI) testing for web or mobile apps is to ensure a positive experience for the user. Our expert testing professionals understand that on account of rapid change in technology, the user expectations also undergo a rapid change. So, our UI testing services are based on a demand towards a user experience that is fast, easy as well as rich. Most of the applications have a graphical user interface (GUI). We test this by GUI testing, so that it confirms to the written user specifications. We follow a GUI testing, manual or automatic. But at the same time we understand the manual process is time-consuming, requiring a lot of programming. Through GUI testing, our testing team, not only evaluates functionalities, but also the design elements such as buttons, links, layouts, fonts and many more. Our UI testing services ensure that the user experience is simply great, irrespective of the software program used by the device.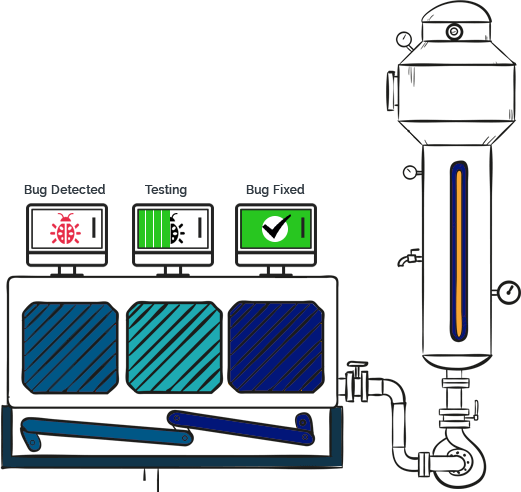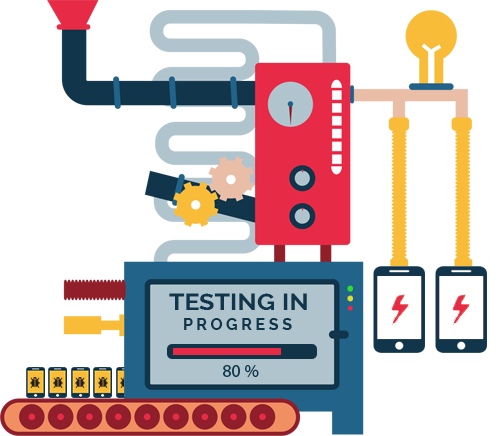 Our Core
Automation

UI/UX Testing

Automated scripts and tools to test User Interface

We employ the Automation UI testing services because it is more accurate, reliable and an efficient method. We find that manual testing is not only prone to errors but also time consuming. Our automation UI testing services are cost-effective solution and acts as a replacement for manual testing. With such type of testing we test the functionality of the application under different conditions. We use multiple Automation UI testing frameworks available in the market, but the most commonly known one is Selenium.

Functional automated UI testing.

Integration automated UI testing.

Developing complete automated testing environment.

Developing and scheduling automated test jobs.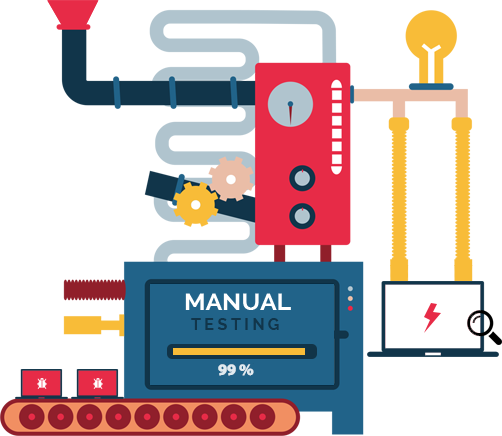 Our Core
Manual

UI/UX Testing

Manual application testing is the safest testing method that enables you to develop and deploy a bug-free, high performance application. In fact, manual testing is the most effective method when it comes to some types of testing such as interface testing, user acceptance testing, installation and error handling, usability testing and security testing. Manual testing helps you to even identify minor errors which the automated testing process may miss to identify – and know that some minor errors can do significant damage in the long run.

Developing complete testing environments & sandboxes.

Unit module manual UI testing

Integrated system manual UI testing.

Developing test management workflow & reporting.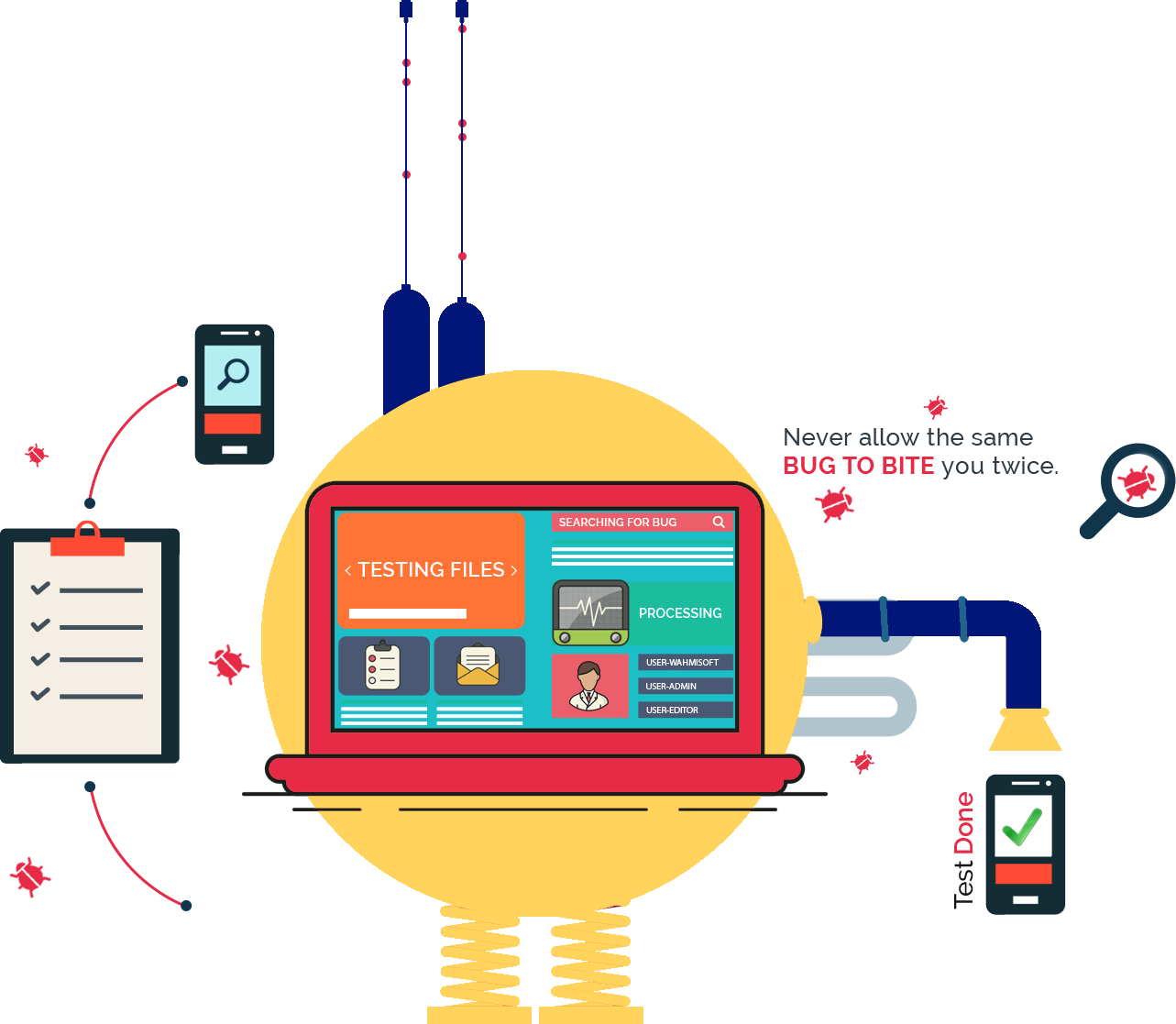 Web
Interface

Testing

Web application testing is a technique that is adopted to test a web-hosted application. Our services test the interfaces and the functionalities of the application. We have a team of proficient UI testers, who use various web UI automation tools for the validation of the front end as well as the web UI of the application. The purpose is to confirm the accuracy of appearance of the web application across a wide range of devices, browsers and platforms. We ensure the authentication of the web application so that a user-friendly and effective solution is delivered to our clients. Our web application testing services consist of.
Test Development and implementation
We develop and implement end-to-end User Interface and User Experience test using automated and manual methods
Business Logic Implementation
We make sure that the User Interface and its related elements conforms to business process workflows.
Test Management Solution
We design and implement complete test management solution for both automated and manual testing.
User Interface Performance
Using industry best practices and methods, we test the performance of web UI under different stress conditions.
Our Core
Mobile

Interface Testing

It is mandatory for a mobile application to have a user interface (UI) – that is easy to use. Our testing team finds many versatile mobile applications and hence they understand the need to test them to be found fit on various mobile devices and with a wide range of screen resolutions. while testing the mobile apps. They consider touch functionalities such as sliding effect of a smart phone, so as to make the application appear easier to the user. We are a team of technology evangelists and test anything under the Sun, even if that is a yet-to-be launched prototype or the oldest model of a smart phone. We deliver the following types of tests for mobile devices:

Automated mobile UI testing using latest tools.

User experience and time-per-action testing.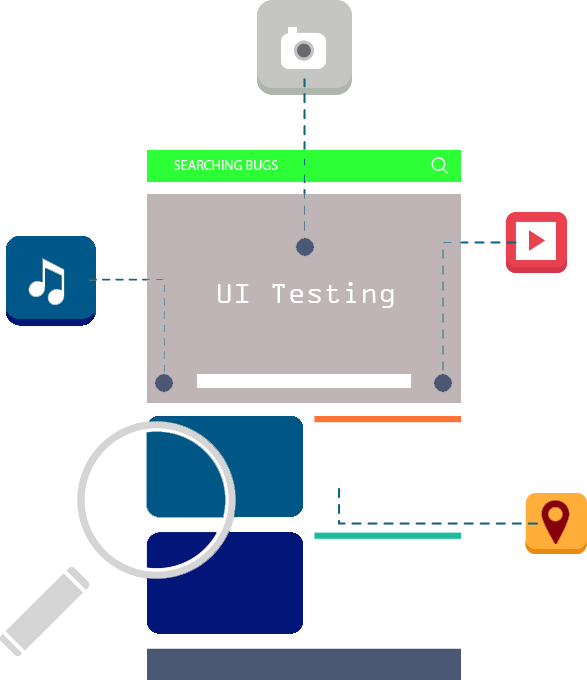 Transforming the digital customer experience
DESIGN. INNOVATE. CREATE.