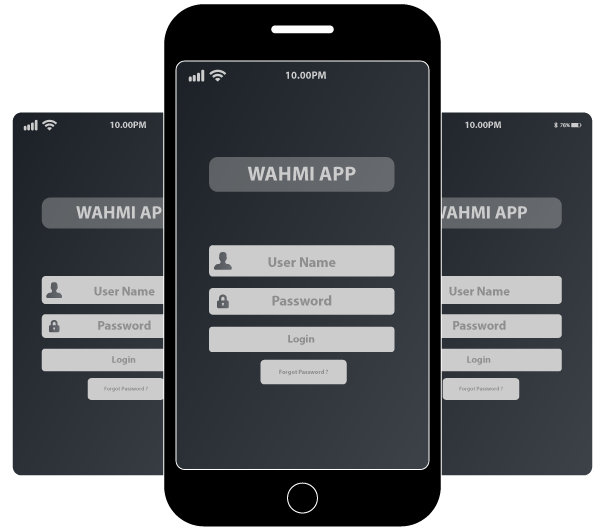 What is Wireframing?
Wireframing is the finest way to design a website at the structural level. It is used to layout the UI features and visualizes key elements on a page by considering user needs and user progress. Wireframing is used to establish the basic structure or blueprint of a webpage before the development of visual design and content is added.
Wahmi has an exquisite team of highly dedicated designers and developers who have experience in building best wireframes. We apply best practices and our experience to analyze your business, target audience, market and solutions of competitors to prioritize user goals, study their behavior and create UI design according to the well-thought-through strategy.
Our
Expertise
Building the architecture to support awesome apps
Wireframing development

Wireframing
One of the great advantages of wireframing is an early visual understanding of the application with the client in the very beginning.

User Experience Strategy
Users can review early and it works as a feedback mechanism for prototype usability tests. Designers feel much more confident once the wireframe is approved by the client and user.

UI testing services
As wireframe makes the task simplified for the designer to develop user interface effectively and I testing is performed to test the visual elements of an application to validate expected performance and functionality.
Wireframing
Process
The details are not just details, they make the design
Analyzing
It includes project requirements
and aligning it with the customer's need.
Sketching
It involves putting the aforesaid
ideas on paper with pencil and electronically, of course.
Wireframing
Creating refined schematic views
or skeleton plan for a website or application.
Transforming the digital customer experience
DESIGN. INNOVATE. CREATE.